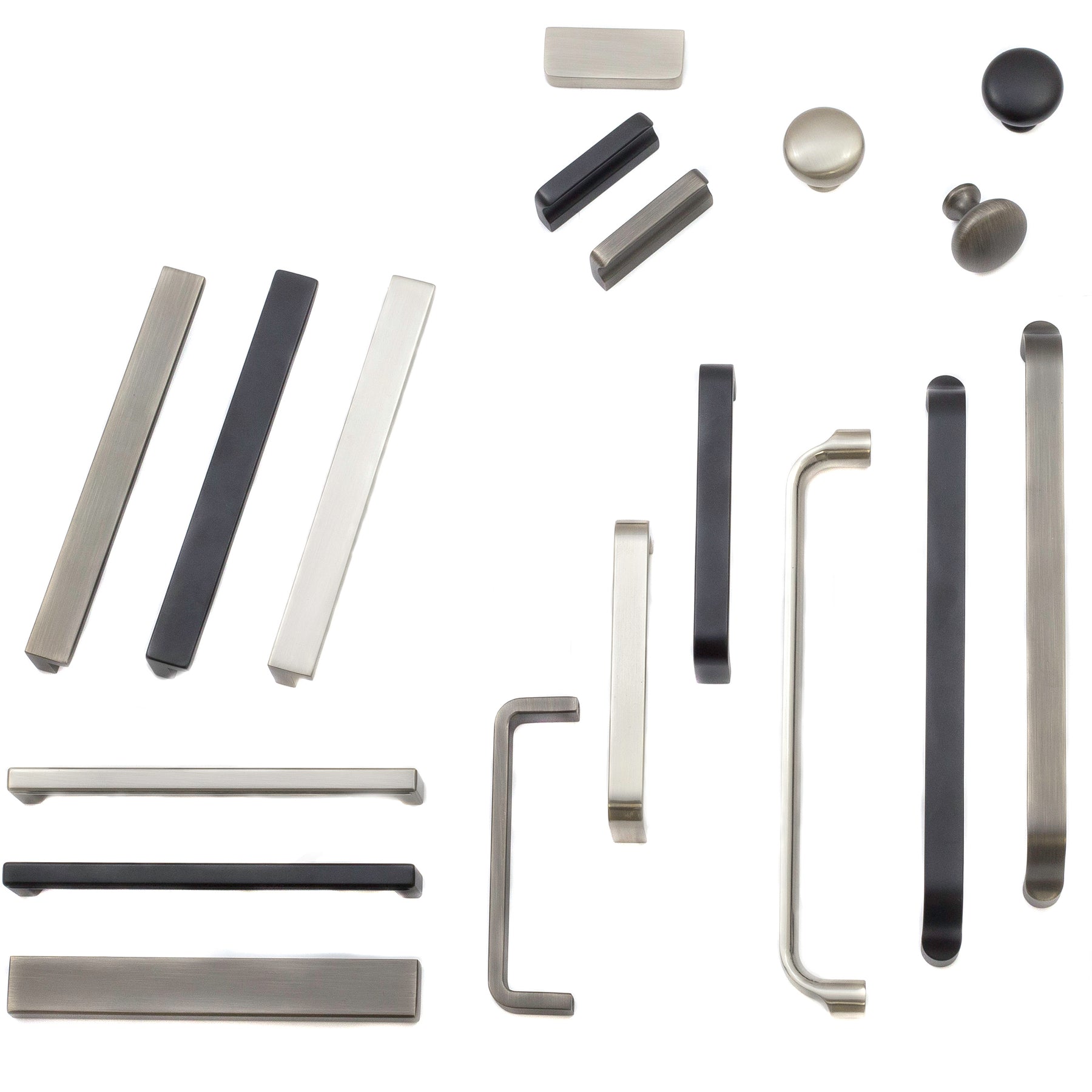 Unveiling the Artisan Collection: Embrace Timeless Craftsmanship and Exquisite Detailing
Studio 917 Hardware takes immense pride in presenting the Artisan Collection, a meticulously crafted assortment of architectural hardware that combines timeless craftsmanship with intricate detailing. Inspired by the rich heritage of artisanal techniques from around the world, this collection offers a range of hardware pieces that effortlessly blend elegance, functionality, and artistic flair. In this blog post, we delve into the key features, design elements, and the diverse array of products available within Studio 917 Hardware's extraordinary Artisan Collection.
Celebrating Craftsmanship: The Artisan Collection pays homage to the artistry and skill of traditional craftsmen. Each piece in this collection is meticulously handcrafted, showcasing the dedication and expertise of the artisans involved. From forging metal to intricate detailing and finishing touches, every step in the manufacturing process is executed with precision and care.
Timeless Design Elements: Drawing inspiration from historical design movements and cultural influences, the Artisan Collection offers hardware pieces that exude a timeless appeal. These designs transcend fleeting trends, making them a perfect choice for those seeking enduring beauty in their interior spaces. From ornate motifs to understated elegance, the collection caters to a variety of aesthetic preferences.
Extensive Range of Products: The Artisan Collection presents an extensive range of hardware solutions, allowing you to enhance various elements of your space. Let's explore some of the standout products within this collection:
a. Door Hardware: Elevate your doors with a selection of exquisite door handles, knobs, and accessories. Whether you prefer the intricate details of a vintage-inspired handle or the understated elegance of a sleek lever, the Artisan Collection offers an array of options to suit your style.
b. Cabinet Hardware: Transform your cabinets and drawers with beautifully crafted pulls, knobs, and decorative hardware. Choose from a variety of shapes, finishes, and detailing to infuse your storage spaces with a touch of artisanal charm.
c. Window Hardware: Complete the look of your windows with carefully crafted window handles, stays, and fasteners. These elegant and functional pieces provide the perfect finishing touch to your window frames, ensuring a seamless blend of style and practicality.
d. Bathroom Accessories: Extend the Artisan Collection's aesthetic to your bathroom with finely crafted towel bars, robe hooks, and other accessories. These accents bring a sense of luxury and refinement to your personal sanctuary.

Exceptional Materials and Finishes: The Artisan Collection sources premium materials to ensure durability and a luxurious feel. From solid brass to hand-forged iron, each piece is carefully selected for its quality and visual appeal. The collection also offers a range of finishes, such as antique brass, brushed nickel, and oil-rubbed bronze, allowing you to customize your hardware to suit your desired aesthetic.
Customization and Personalization: Studio 917 Hardware understands the importance of personalizing your space. The Artisan Collection offers customization options, allowing you to tailor the hardware pieces to your specific requirements. From choosing the perfect finish to selecting the ideal size and style, this collection provides the flexibility to create a truly bespoke look that reflects your unique taste and vision.
Elevating Your Space: By incorporating the Artisan Collection into your space, you introduce elements of timeless beauty and expert craftsmanship. These hardware pieces not only serve a functional purpose but also become captivating focal points that elevate the overall aesthetic. Whether you're redesigning a residential property or adding a touch of sophistication to a commercial space, the Artisan Collection effortlessly enhances the ambiance and leaves a lasting impression.
Studio 917 Hardware's Artisan Collection encapsulates the essence of timeless craftsmanship and exquisite detailing. With a diverse range of meticulously handcrafted hardware pieces, this collection offers the opportunity to infuse your space with a sense of artistry and refinement. Explore the Artisan Collection today and embark on a journey of embracing the beauty of enduring craftsmanship in your interior design.