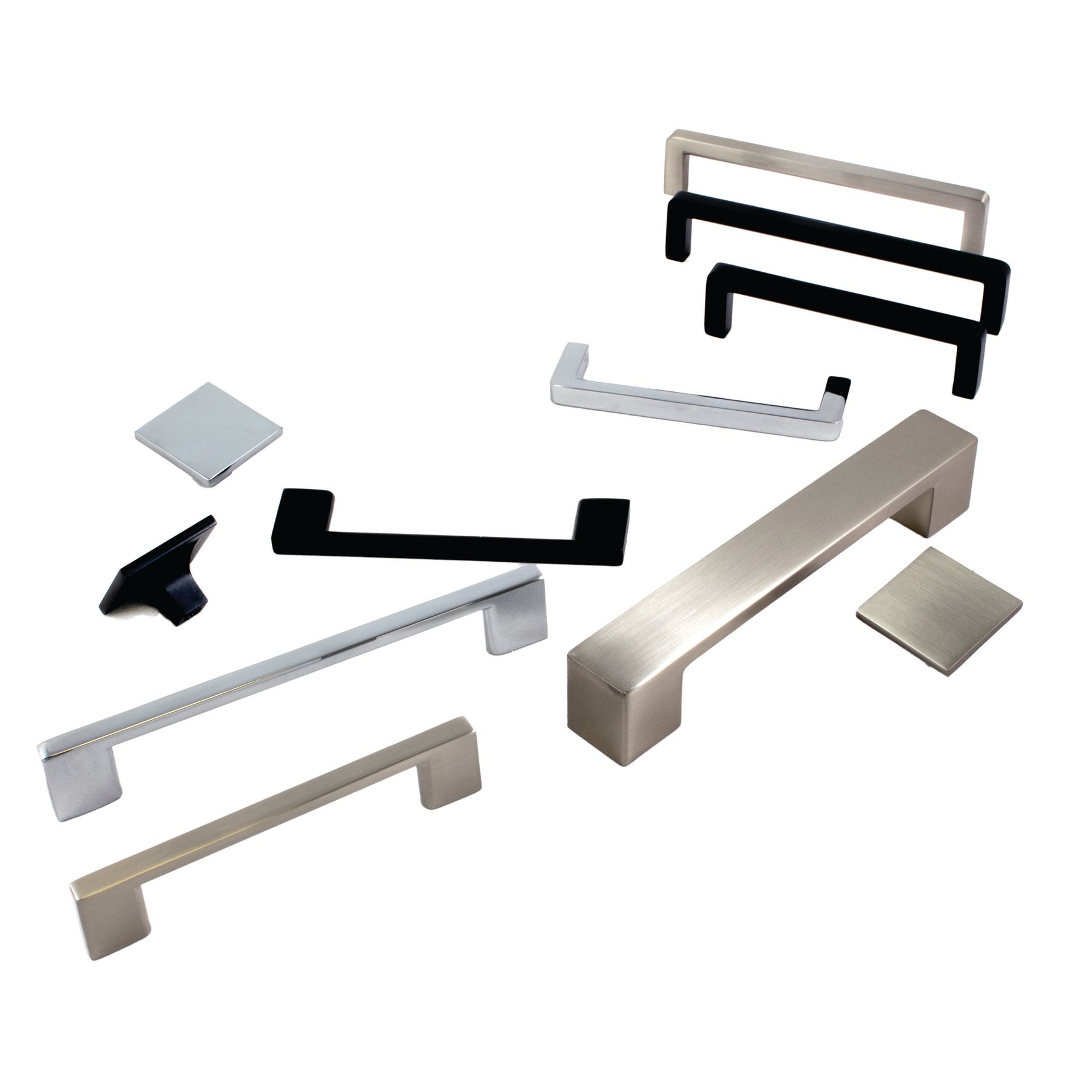 Introducing the Cityscape Collection: Elevate Your Space with Urban Inspiration
Studio 917 Hardware, a leading name in premium architectural hardware, is proud to unveil its stunning Cityscape Collection. Inspired by the captivating energy and dynamic beauty of urban landscapes, this collection offers a unique range of hardware solutions that effortlessly merge style and functionality. Whether you're looking to upgrade your home or office, Studio 917 Hardware's Cityscape Collection will add a touch of modern elegance to any space. In this blog post, we'll explore the key features, design elements, and the diverse range of products available within this remarkable collection.

The Essence of Urban Aesthetics:
The Cityscape Collection is designed to capture the essence of bustling cities and iconic skylines. Drawing inspiration from the sleek lines, geometric shapes, and modern architecture found in metropolitan areas worldwide, these hardware pieces create a striking visual impact. From the sleek minimalism of New York City to the grandeur of Dubai's towering structures, each piece reflects the unique spirit of renowned urban centers.

Uncompromising Quality and Craftsmanship:
Studio 917 Hardware is synonymous with exceptional craftsmanship and uncompromising quality. The Cityscape Collection is no exception, as every piece is meticulously crafted using the finest materials and finishes. From solid brass to stainless steel, each product undergoes a rigorous manufacturing process to ensure durability and longevity. The attention to detail and commitment to excellence shine through in every aspect of these architectural hardware pieces.
Extensive Range of Products:
The Cityscape Collection offers a wide range of hardware solutions to suit various design preferences and functional needs. Let's explore some of the standout products within this collection...
a. Door Handles
Elevate your doors with sleek and stylish handles available in various sizes and finishes. Choose from options like the modern square-shaped handle or the curved and ergonomic design for a touch of sophistication.
b. Cabinet Pulls
Upgrade your cabinetry with cabinet pulls that blend seamlessly with contemporary interiors. The collection showcases a variety of sizes and designs, including linear pulls and geometrically inspired shapes, to complement different aesthetics.
c. Drawer Knobs
Add a finishing touch to your drawers with elegant drawer knobs from the Cityscape Collection. With an array of styles available, such as hexagonal, cylindrical, or square knobs, you can create a cohesive look throughout your space.
d. Door Accessories
Complete the look and functionality of your doors with a range of accessories. From door stops to door hinges, each piece is thoughtfully designed to enhance the overall aesthetic while ensuring smooth operation.

Versatility and Customization:
Studio 917 Hardware understands that every space is unique. The Cityscape Collection offers customization options to tailor the hardware pieces to your specific requirements. Choose from a variety of finishes, including brushed nickel, polished chrome, or matte black, to seamlessly integrate the hardware into your existing decor. This versatility allows you to create a cohesive and personalized look throughout your space.

Enhancing Your Space:
Whether you're embarking on a residential or commercial project, Studio 917 Hardware's Cityscape Collection has the power to transform your space. The sleek and modern designs blend effortlessly with a range of interior styles, including contemporary, industrial, and minimalist. The hardware not only adds aesthetic appeal but also enhances the overall functionality of doors, cabinets, and drawers.

Showcasing Your Style:
The Cityscape Collection is not just about hardware; it's a statement of style. By incorporating these architectural elements into your space, you demonstrate a commitment to modern design and attention to detail. Each piece becomes a conversation starter and a testament to your discerning taste in interior aesthetics.
Studio 917 Hardware's Cityscape Collection offers a captivating range of architectural hardware that beautifully captures the spirit of urban landscapes. With a commitment to quality, attention to detail, and a diverse range of products, this collection provides the perfect finishing touch for your home or office. Elevate your space with the sleek lines, modern designs, and exceptional craftsmanship of the Cityscape Collection, and create an environment that exudes sophistication and style. Explore the collection today and embark on a journey of architectural inspiration.