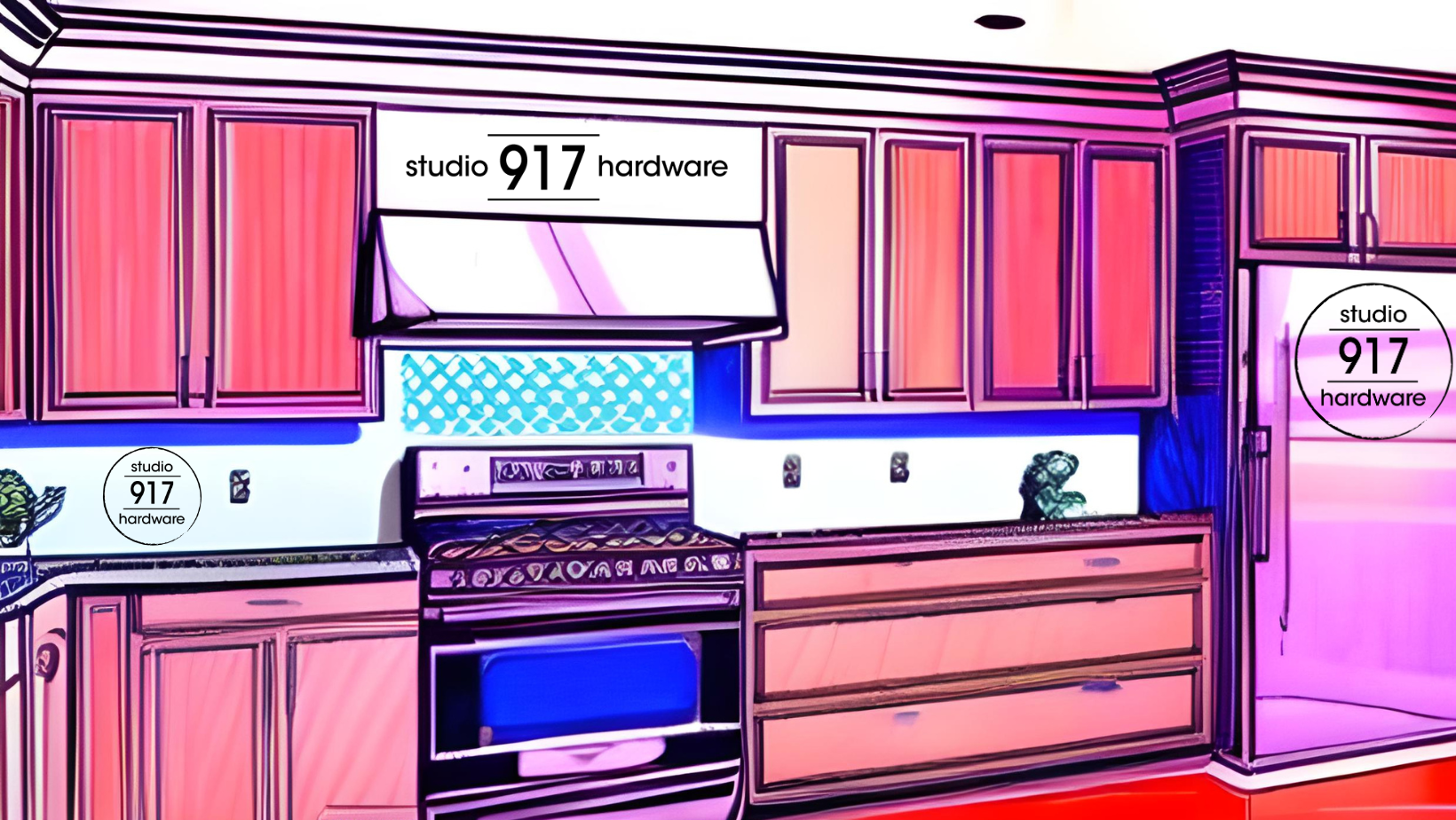 Studio917 Hardware: Elevate Your Home Remodel with Unmatched Quality and Style
Home is where the heart is, and every heart yearns for beauty and functionality. As we journey through a home remodel, we yearn for upgrades that not only resonate with our personal aesthetic but also promise durability and functionality.

This is where decorative cabinet hardware plays a significant role!

From kitchen cabinets to your vintage armoire, these small pieces of hardware are like the cherry on top of your home remodel sundae.
Now, you may wonder, with a plethora of hardware options available in the market, why should you opt for Studio917 Hardware for your home remodel? Well, let's dive into the world of Studio917 Hardware and discover why it's a game-changer in the realm of home improvement.


Unparalleled Quality
Studio917 Hardware prides itself on crafting products that withstand the test of time. Each piece is carefully designed and meticulously crafted with the finest materials, ensuring maximum strength and durability. The premium-quality hardware is resistant to both daily wear and tear and the inevitable kitchen spills, promising to retain its luster for years to come. So, with Studio917 Hardware, you invest in a product that combines both longevity and aesthetic appeal.
Exquisite Designs
Studio917 Hardware is not merely about function; it's about making a statement. Every piece of hardware is a testament to intricate design and craftsmanship. Whether you prefer a minimalist, modern look or a classic, antique finish, Studio917's extensive catalog has got you covered. Their product range is as diverse as your imagination, allowing you to express your personal style through your home remodel.
Carbon Neutral Deliveries
One standout feature of Studio917 Hardware is its commitment to a cleaner, greener planet. Recognizing the environmental impact associated with shipping, they have taken steps to ensure all deliveries are carbon neutral, powered by Shopify Planet.
Shopify Planet is a ground-breaking initiative that offsets the carbon emissions generated from the delivery of every order, without any additional cost to the customer. Every time a Studio917 Hardware product leaves their warehouse, the carbon emissions associated with its transportation are completely offset. These offsets are invested in renewable energy projects and initiatives aimed at reducing carbon emissions around the globe.
Studio917 Hardware, therefore, is not only committed to providing exquisite cabinet hardware but also to reducing their environmental footprint. Every purchase made from them contributes to a more sustainable and environmentally-friendly world. This is more than just a purchase - it's your opportunity to play a part in combating climate change.
Digitally Native Customer Service
Studio917 Hardware stands out with its exceptional customer service. Their dedicated team is readily available via Chatbot to help you choose the perfect hardware for your home remodel, taking into account your personal taste, existing decor, and budget. You can rest assured knowing that your satisfaction is their topmost priority.
Competitive Pricing
Finally, who doesn't love a great deal? Studio917 Hardware offers a fantastic balance of high-quality products and competitive pricing. Their products give your home that high-end look without the high-end price tag, making them a perfect choice for homeowners who want to remodel on a budget without compromising on quality.
In conclusion, Studio917 Hardware is the ideal partner for your home remodel. Their emphasis on quality, design, carbon-neutral deliveries, customer service, and affordability sets them apart from the competition. So, as you plan your next home renovation, remember: small details can make a big difference. Give your cabinets the upgrade they deserve with Studio917 Hardware and let your home shine with elegance and style, while contributing positively to the environment!