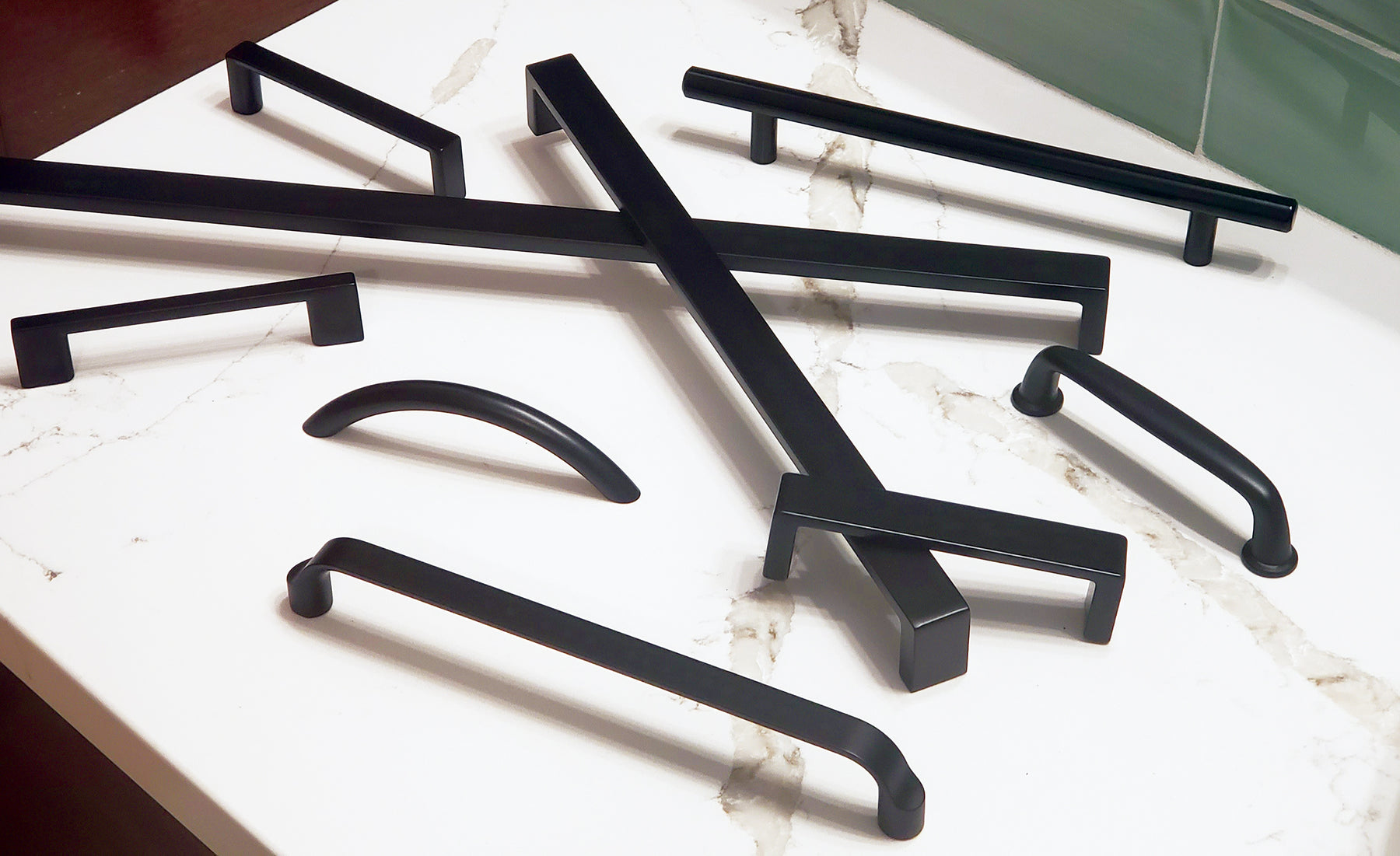 Which Cabinet Handles Are The Best for Your Space?
Welcome to Studio917 Hardware's deep dive into the world of cabinet handles!
Whether you're renovating your space or giving your cabinets a fresh update, choosing the right handles can make all the difference. But with a plethora of designs, materials, and finishes available, how do you select the best ones for your space? Let's decode the options together.
---
1. Consider Your Style
a. Modern and Minimalistic: Sleek, linear handles or even handle-less push cabinets might be your choice. Brushed nickel or chrome finishes exude a contemporary feel.
b. Vintage and Classic: Opt for handles with ornate designs, curves, or finishes like antique brass or oil-rubbed bronze.
c. Rustic and Country: Think about using rough-hewn iron or distressed finishes that give that warm, lived-in charm to your space.
---
2. Understand the Functionality
Handles aren't just about looks; they're about function. Think about who will be using them. If you have elderly family members or children, ensure the handles are ergonomic and easy to grip.
---
3. Material Matters
a. Stainless Steel: Rust-resistant and durable. Best suited for modern kitchens due to its sleek look.
b. Brass: Anti-microbial properties make it a popular choice. It's robust, durable, and comes in various finishes.
c. Crystal or Glass: Perfect for adding a touch of luxury and glam. However, they might require more maintenance to keep them shining.
d. Ceramic or Porcelain: These can give a quaint, vintage touch, especially if they're hand-painted.
---
4. Think About the Finish
From polished, matte, satin, brushed, to antique – the finish can drastically change the look of the same handle design. Ensure that the finish complements other fixtures in your space, like your faucet or light fixtures.
---
5. Don't Forget the Budget
While it's essential to invest in good quality handles that will stand the test of time, there are fantastic options available for every budget. Don't be disheartened if some premium options are out of reach.
---
6. Installation & Maintenance
Ensure that the handles you select fit the pre-drilled holes in your cabinets or are easy to install if you're starting afresh. Also, consider how easy they are to clean, especially if they have intricate designs.
---
In Conclusion
The best cabinet handles are the ones that resonate with your style, are ergonomic, fit within your budget, and elevate the overall look and feel of your space. So, take your time, explore the options, and remember that sometimes, it's these small hardware pieces that make the most significant impact!
Stay tuned to Studio917 Hardware for more insights, trends, and tips on all things hardware.
Happy decorating!